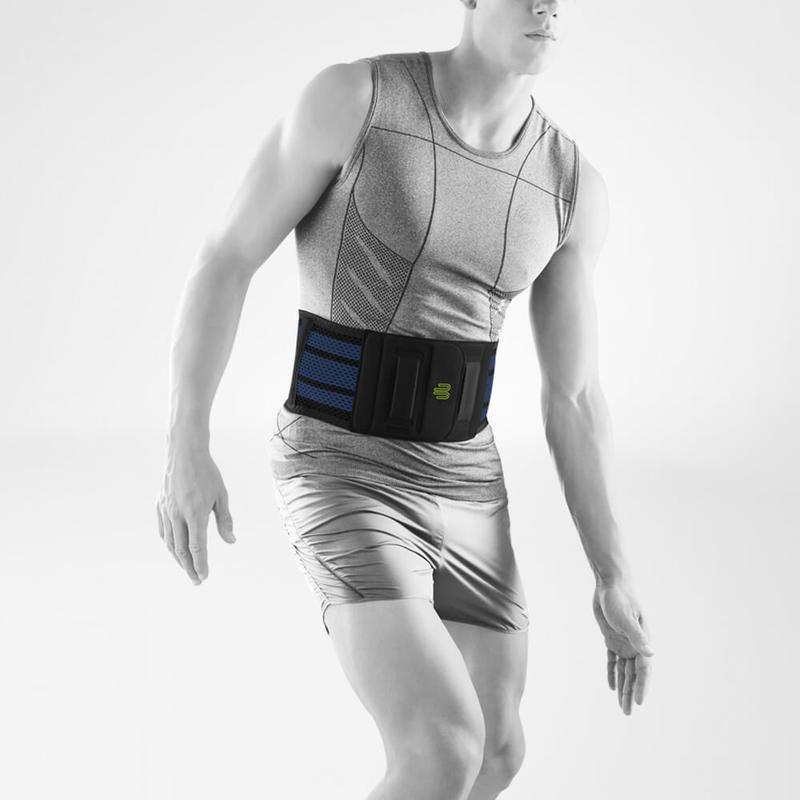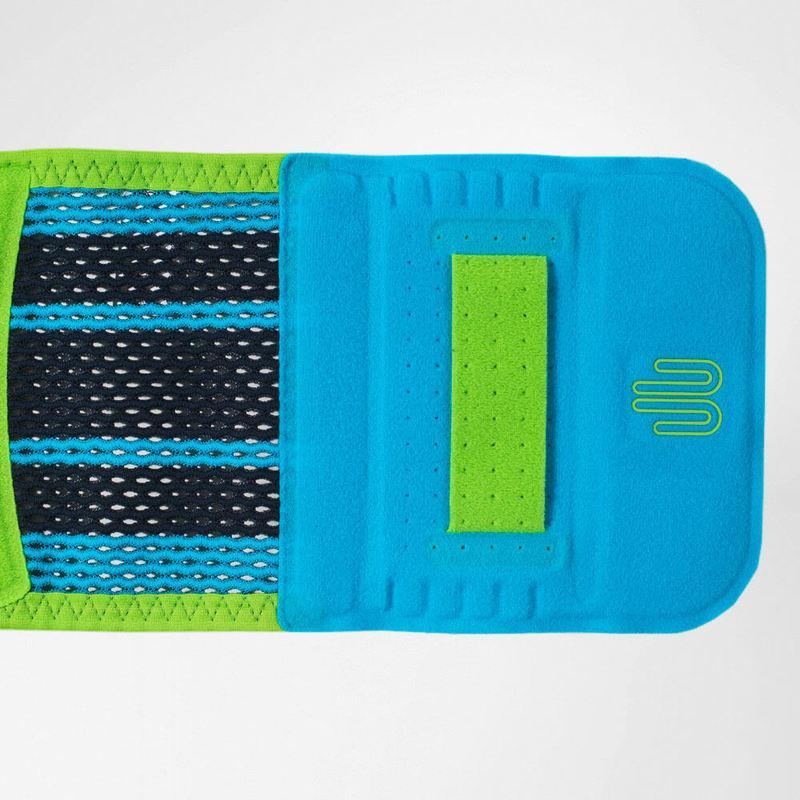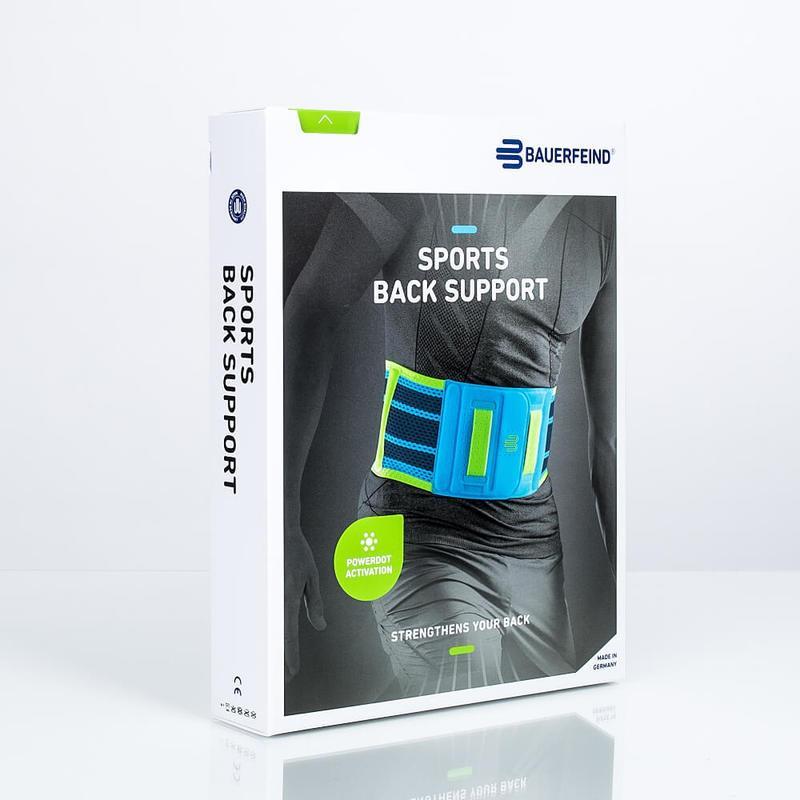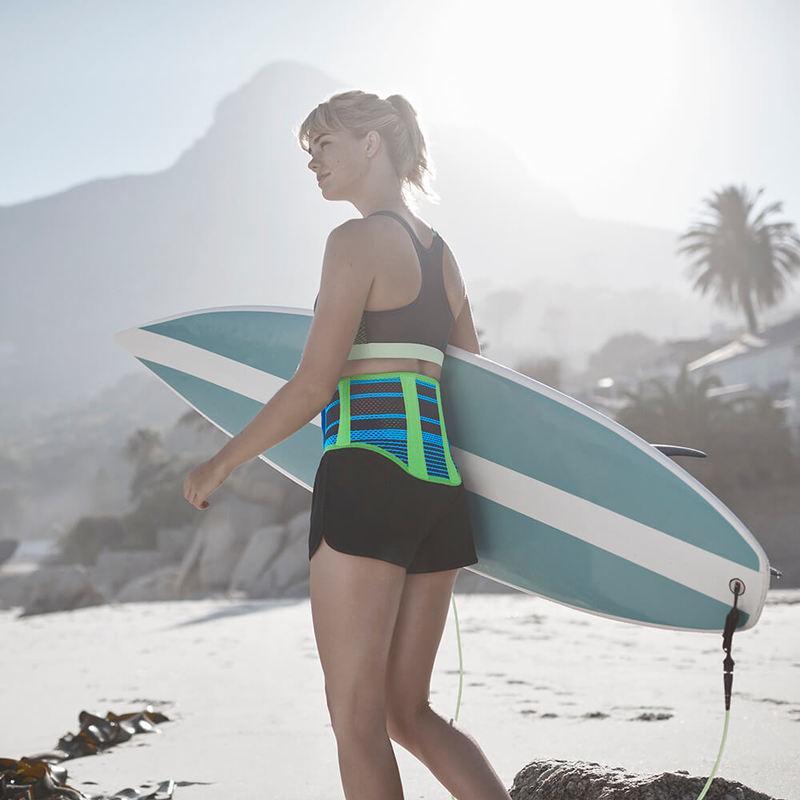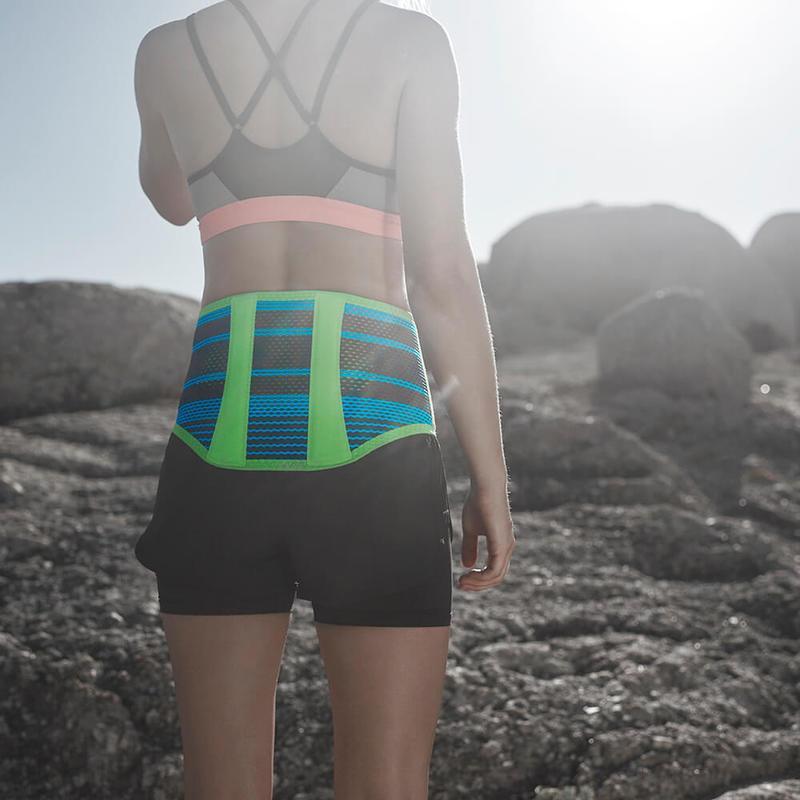 Sports Back Support
---
The Sports Back Support strengthens the centre of the body through beneficial compression during longer sporting activities, thus protecting the back against overloading. The support comfortably wraps around the torso and straightens the back. The knitted fabric gently massages the tissue over a large area during movement. A special functional element, an anatomically contoured pad with nubs, is incorporated in the back part and strengthens the massaging effect. The nubs rotate gently during movement, actively targeting trigger points. The stimulating massage boosts sensorimotor function: The stabilising trunk muscles are activated and muscle control is harmonised improving posture. This provides effective protection against tension and incorrect movements that can cause injuries. Overloading pain subsides more quickly, preventing the adoption of damaging relief postures.
The fabric of the Sports Back Support is similar to a fine net made of an airy mesh and consists of breathable, hard-wearing material. This makes the brace especially lightweight, comfortable to wear, and practical for sports. Its anatomic contouring and flat abdominal fastening guarantee a secure fit and maximum freedom of movement.
Material composition: 33% Thermoplastic Elastomer, 28,08% Polyamide, 19,41% Thermoplastic Polyurethane, 7,4% Polyurethane, 6,45% Elastane, 2,99 % Polyethylene, 1,35% Cotton, 1% Polyethylene therephthalate, 0,31% Polyester
Improve posture and reduce back pain
Maximum freedom of movement not reducing your performance
Low weight, can be discreetly worn under clothing
Optimized climate control during sports
Easy and fast handling thanks to tightening loops
Durable, toxic-free product of robust quality
Find Your Size
Measure for the best fit:
Measure the circumference of your abdomen immediately below your navel.
Sizing Chart
Technologies
Powerdot Activation
Soft pad provides stimulating massage of back muscles with movement to improve posture and reduce back pain
Made in Germany
Premium materials and the highest production standards since 1929