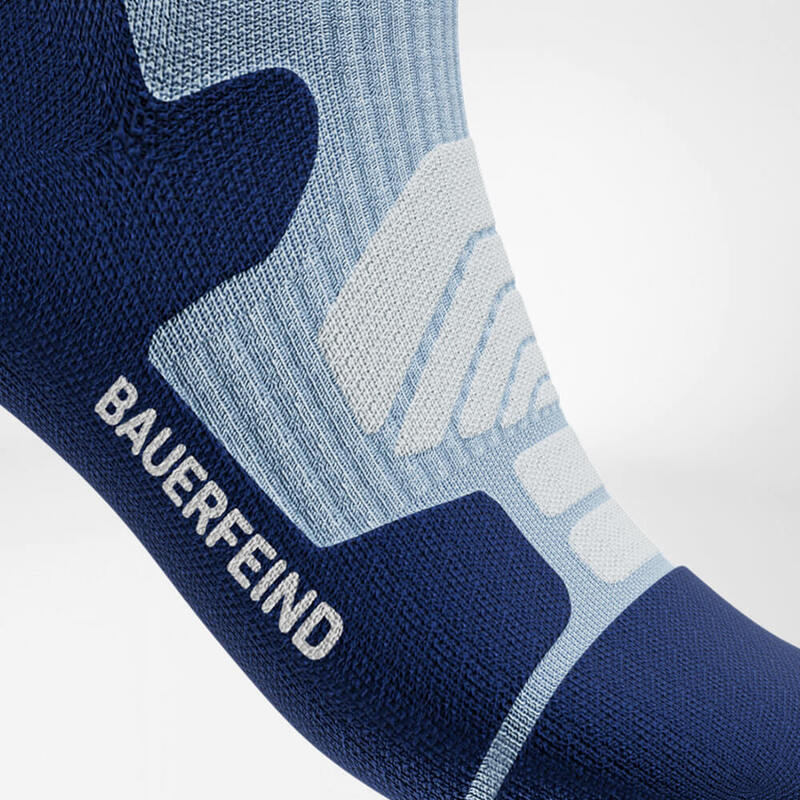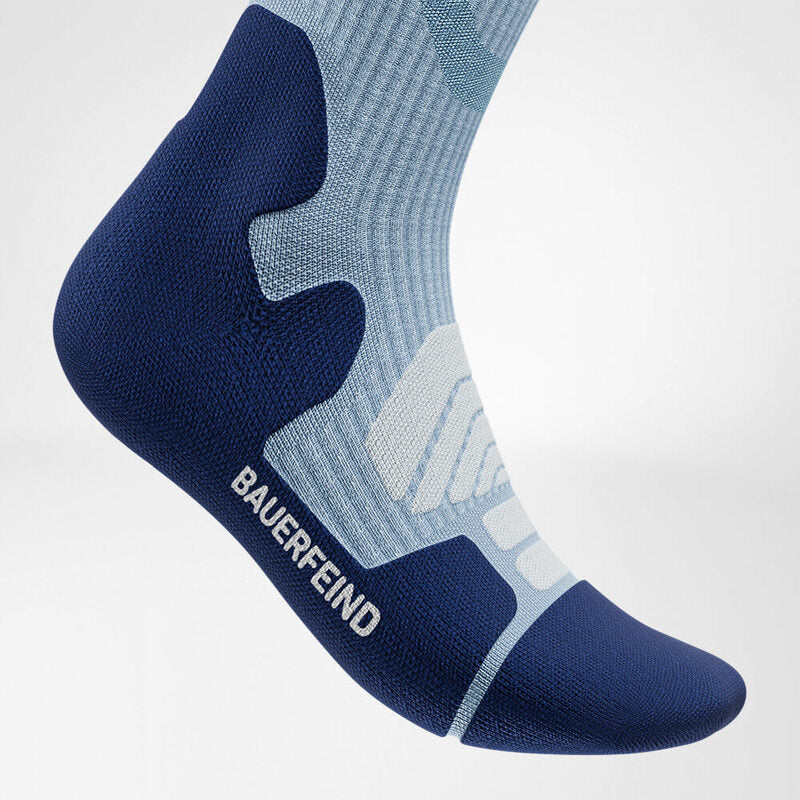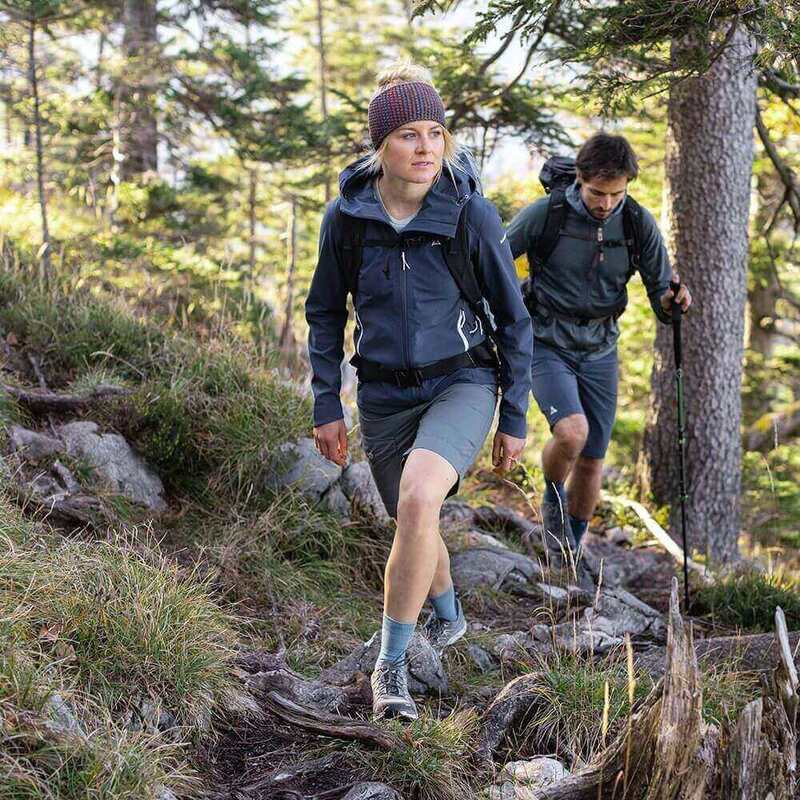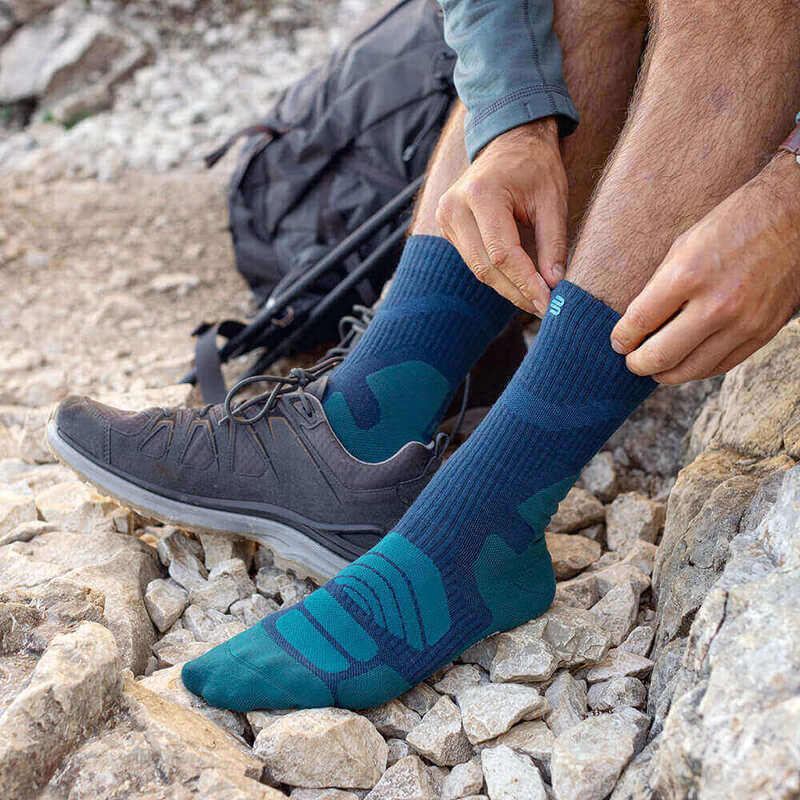 Outdoor Merino Mid Cut Socks
---
Mid-length hiking socks for maximum performance and reliable comfort on any terrain. With 35% merino wool and clever functional zones, they support you and your feet even on long tours.
Stability for the ankle and foot arch
Anatomically padded to prevent blisters and relieve stress on your feet
Soft merino wool keeps your feet dry and fresh
Available as knee-high and mid-cut socks
Find Your Size
Measure for the best fit:
A. Use your shoe size to determine the length of your socks.
Sizing Chart
Technologies
Merino Wool
Keeps you cool on warm days and helps you stay warm on cold days. The Merino fiber keeps your feet dry and fresh – a true natural talent.
Achilles Tendon Comfort
Innovative comfort groove relieves the sensitive area around your Achilles tendon and effectively reduces irritation on longer runs.
Infinity Zone
Specially formed functional area for stabilising the arch of the foot and the ankle. Also supports the arch of the foot and effectively prevents excessive strain.
Instep Comfort Zone
The Instep Comfort Zone reduces the shoe's pressure onto the instep and provides added comfort during long treks.
Relief Sole
Specially structured sole area to reduce the pressure load on the soles of your feet while running and help you cope with more strain over a longer period of time without limiting the foot's freedom of movement.
Heel Protection
Anatomical protection zone to protect the heel as the foot touches the ground, reduce the pressure load while running, and effectively prevent excessive strain on the heel.