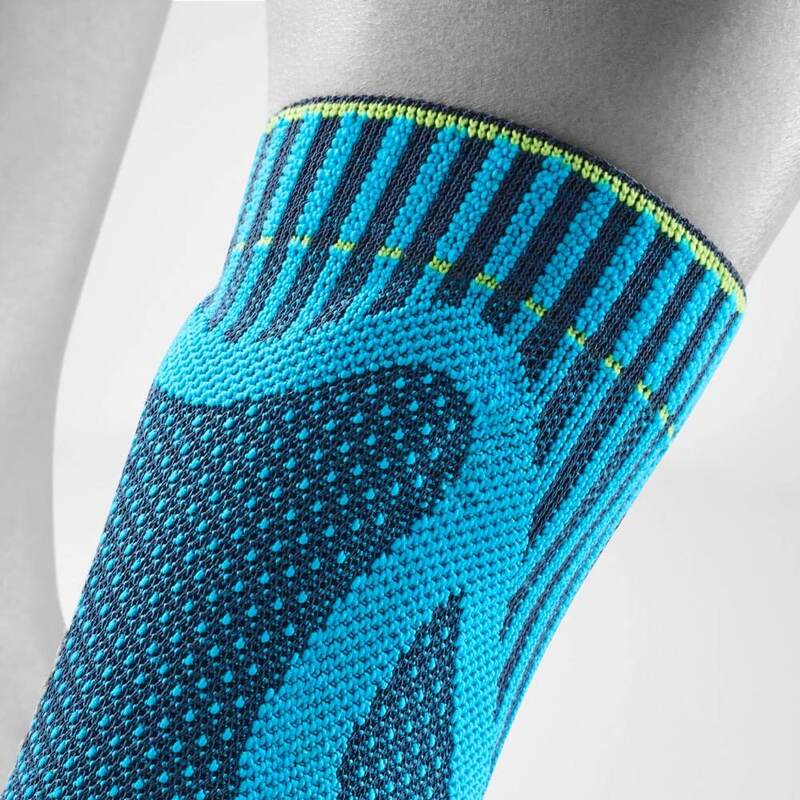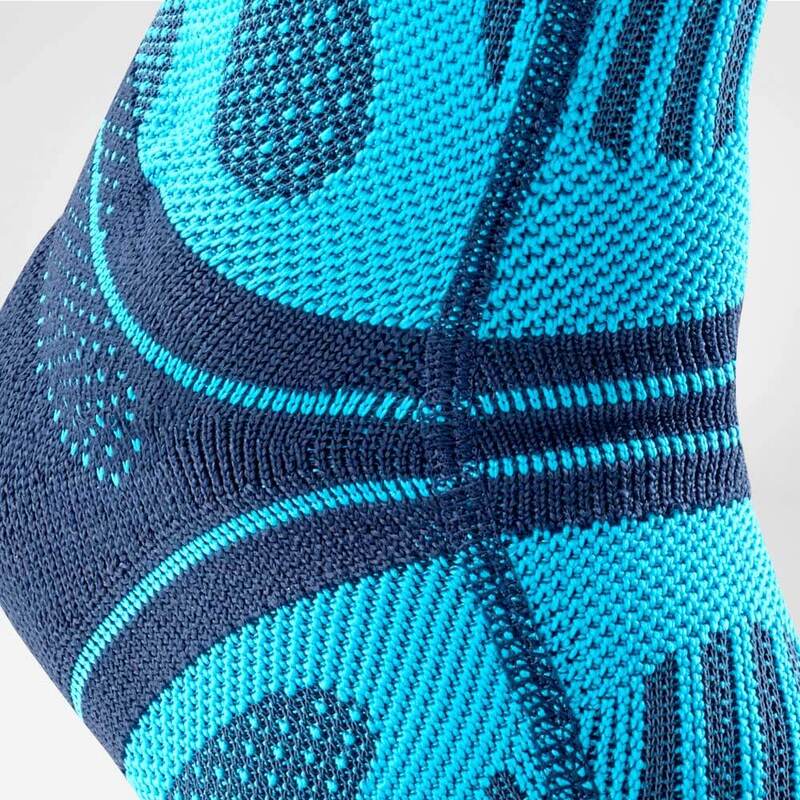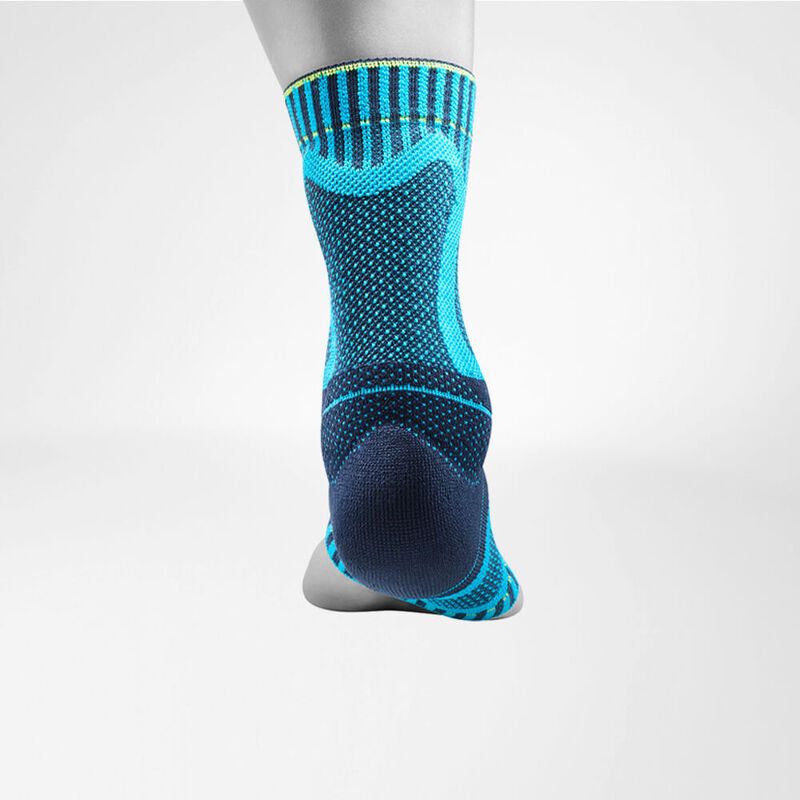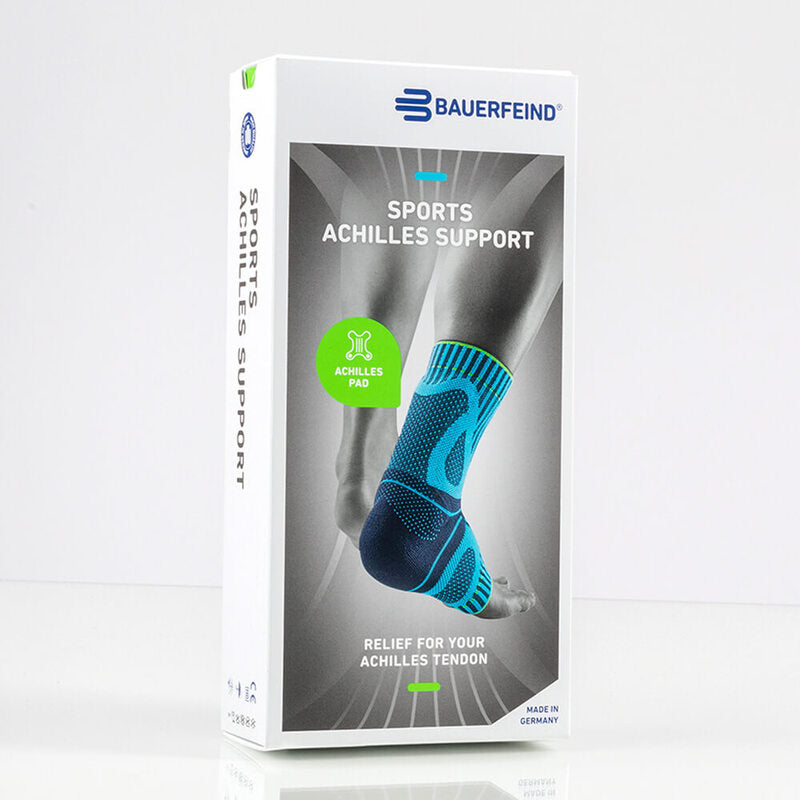 Sports Achilles Support
---
Don't let it stop you! With our brand new Achilles tendon support Sports Achilles Support, you get reliable protection for your ankle and Achilles tendon - and simply stay in the race longer.
The Achilles Support aids you during longer and more intensive sports sessions, counteracts slight discomfort in the Achilles tendon with the Achilles pad and promotes a safe running feeling when in motion.
Achilles tendon support with functional pad and comfort zones
The Achilles pad encloses the Achilles tendon and exerts an alternating pressure massage with the knitted fabric. Small nubs and two pressure points on the lower wing of the pad apply targeted stimuli to the surrounding tendon area. This has an activating effect on the muscles and improves the metabolism locally so that swellings or oedemas are reduced. Thanks to perforations, the pad is light and breathable.
Different knitted zones promote proprioception with slight compression for improved sensorimotor feedback: the sports support relieves the ligament and tendon apparatus, ensures rapid control of the stabilising muscles in the foot and improves joint coordination.
Comfort zones are incorporated for optimal wearing comfort. The material does not constrict thanks to the pressure-free edge. The closure seam on the front is offset to the side so that there is no friction under the foot or on the instep.
Material composition: 74% Polyamide, 14% Elastane, 12% Polyurethane
Supports ankle and Achilles tendon with alternating pressure massage
Integrated Achilles pad massages the surrounding tendon area during movement
Improves proprioception and joint coordination
Anatomically shaped knitted fabric ensures maximum freedom of movement
Breathable material with airy mesh ensures high wearing comfort
Find Your Size
Measure for the best fit:
Measure the circumference of your ankle at the narrowest point above the ankle bone.
Sizing Chart
Technologies
Achilles Pad
Massages and relieves your Achilles tendon with an integrated friction pad that specifically promotes metabolism
3D Airknit Technology
Compression knit as light as air adapts perfectly to your body's profile, supports the wicking of sweat and prevents heat build-up
Made in Germany
Premium materials and the highest production standards since 1929