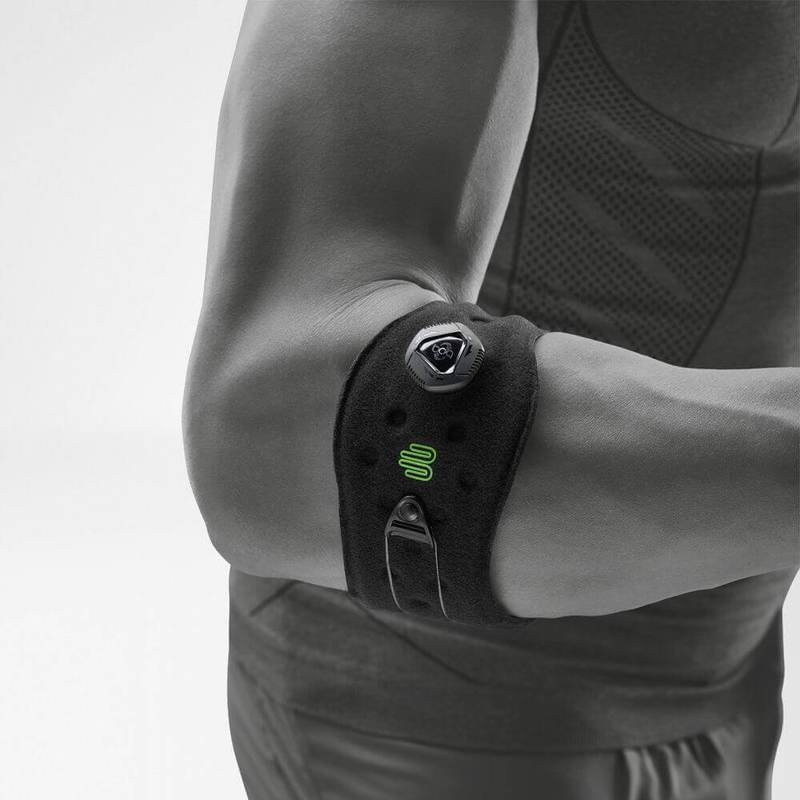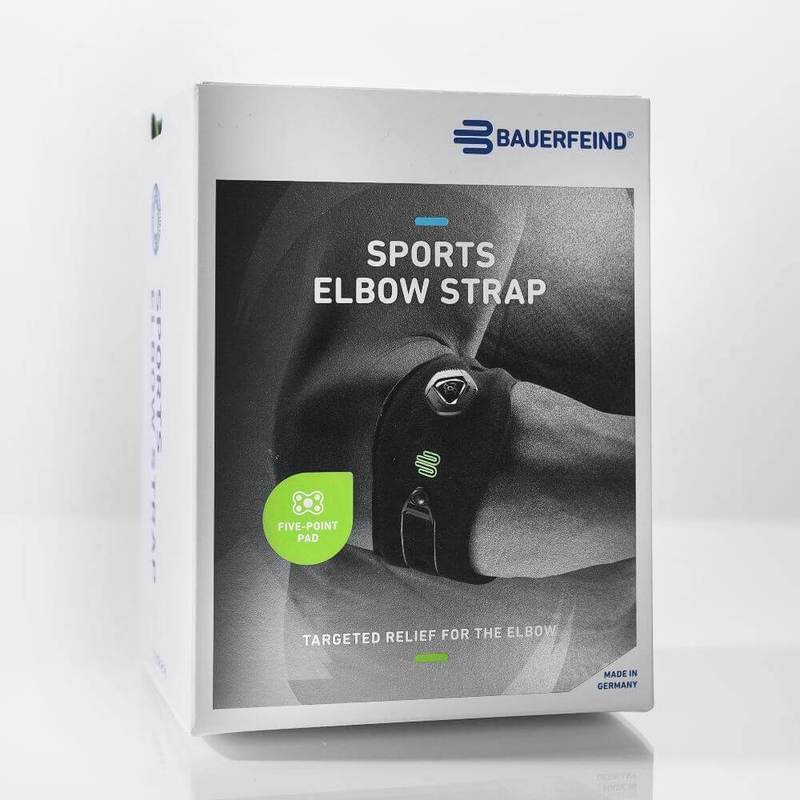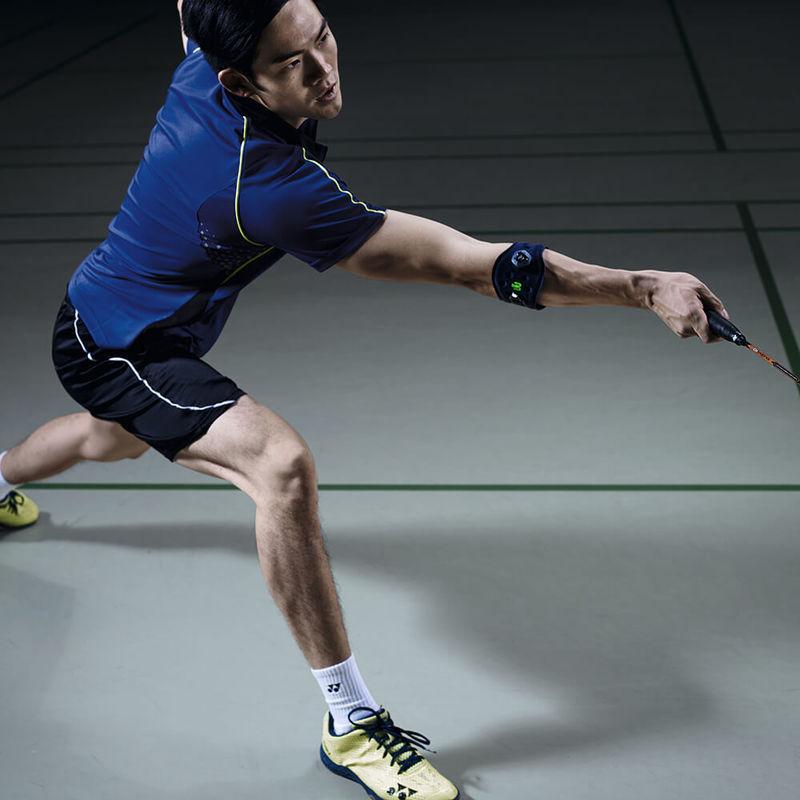 Sports Elbow Strap
---
The Sports Elbow Strap provides relief for the forearm muscles around the elbow by delivering targeted compression during longer sporting activities, particularly racket sports. The strap thus counteracts typical overloading pain such as tennis or golfer's elbow and prevents long-term injury.
Its five-point pad, a special functional element with nubs, exerts direct pressure on the affected inflamed tendon attachment sites in the forearm muscles and is attached with Velcro so that it can lie on either the outside or the inside of the elbow. The five nubs activate the relevant pain trigger points, stimulating the area. Irritated and inflamed areas heal more quickly.
The Sports Elbow Strap is especially flat, anatomically contoured, and consists of breathable, hard-wearing material. This makes it comfortable to wear and practical for sports. The strap is tightened with a Boa® fastening until it sits securely without constricting the elbow and the desired compression is achieved. It can be loosened or tightened at any time and released with ease.
Material composition: 58% Polyamide, 13% Styrene-Ethylene/Butylene-Styrene Block Copolymer (TPS-SEBS), 13% Polyurethane, 6% Polyoxymethylene, 2% Polycarbonate, 1% High-Grade Steel, 1% Thermoplastic Polyurethane, 1% Ethylene Vinyl Acetate, 1% Iron with bronze (FeCuSnZn), 1% Copolymer based on Polyolefine, 1% Glas fibres, 1% Polyethylene, 1% Cotton
You train pain-free, longer and harder
Targeted relief of tennis or golfer's elbow
Counteracts typical overloading and reduces risk of long-term injury
Compression can be adjusted to individual needs, evenly tightened on both sides
Non-slip and comfortable fit with every movement
Durable, toxic-free product of robust quality
Find Your Size
Measure for the best fit:
Measure the circumference at the thickest part of the forearm.
Sizing Chart
Technologies
Five Point Pad
Sports-specific placeable pad with five nubs reduce trigger points, stimulate the muscles in the area through direct pressure on the affected inflamed tendon
Boa® Closure System
Boa® closure system can set tension precisely to the millimeter, set and released with ease
Made in Germany
Premium materials and the highest production standards since 1929