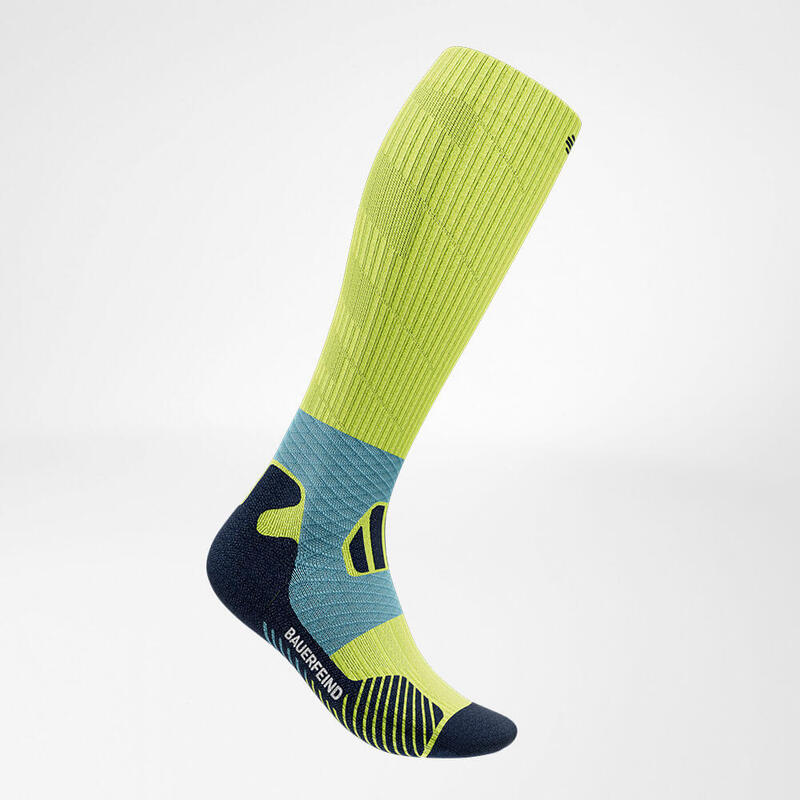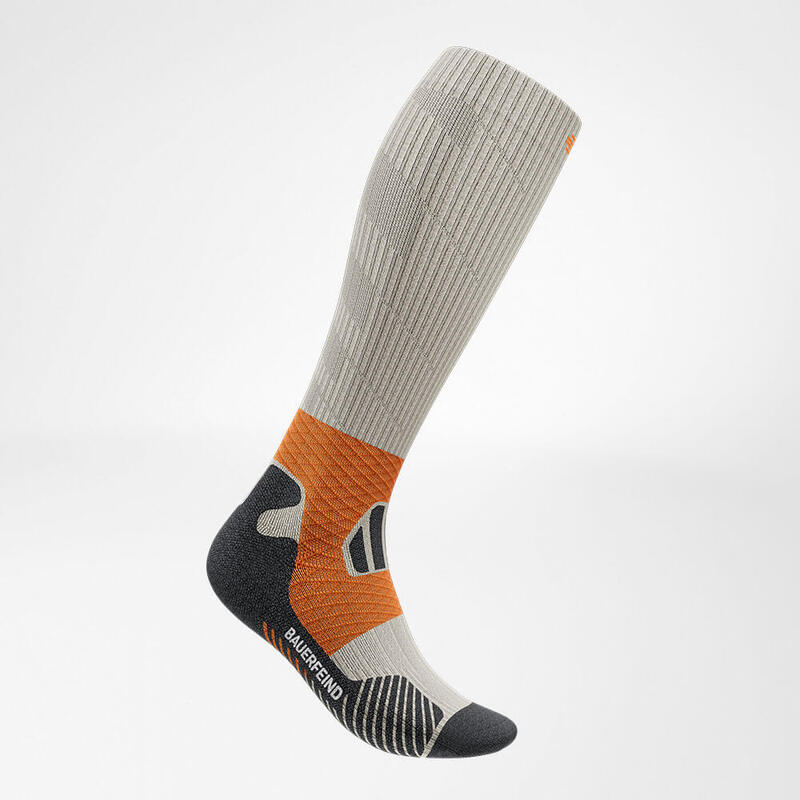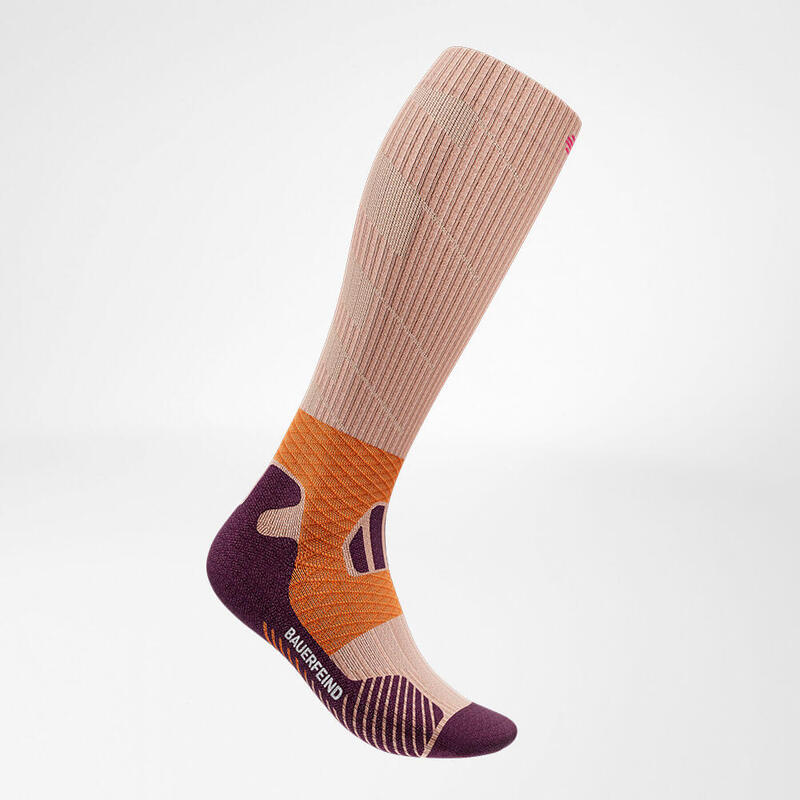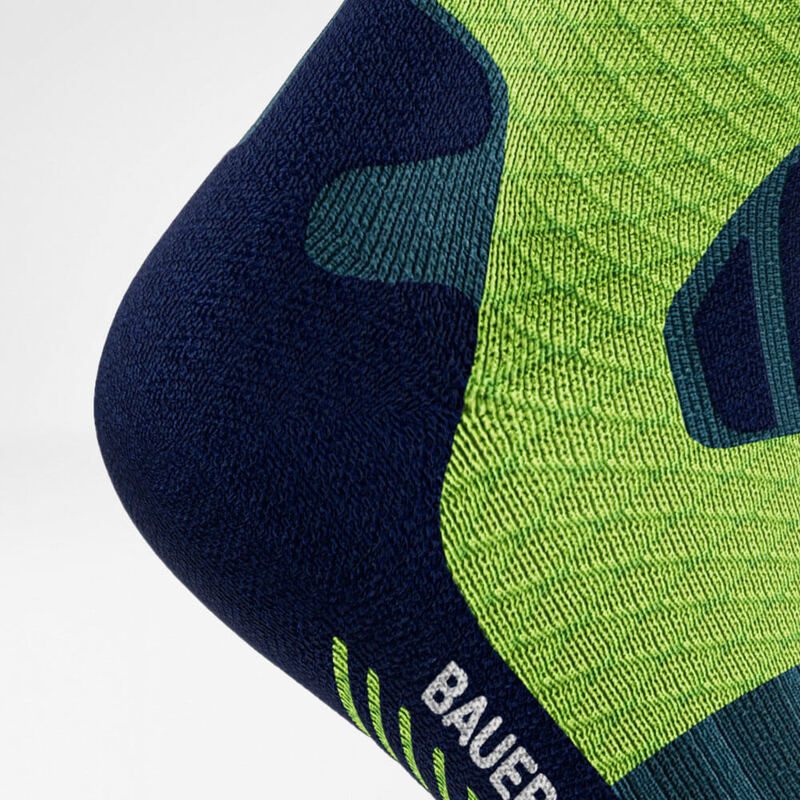 Trail Run Compression Socks
---
Our Trail Run Compression Socks support your calves with targeted compression - especially when the trails get steeper and the terrain more difficult. Thanks to Targeted Compression, your muscles get that crucial boost when they need it.
Zone-specific compression for more power on long trails
With their specific compression and comfort zones, the trail running compression socks support trail running. They were developed specifically for trail running in cooperation with professional trail runners and provide an increased feeling of stability, thanks to the "Infinity Zone X-TREME" with enhanced compression in the ankle area. This promotes safe and smooth heel-to-toe movement, even away from official paths. Zone-specific calf compression increases muscle efficiency so the calves are slower to fatigue and keep performing over long distances.
Developed in cooperation with professional trail runners for running in varied terrain
Pressure-reduced cushioning zones for the sole of the foot, heel, toes, and instep
For an increased feeling of stability in the ankle area
Air channels for a high level of breathability and non-slip properties inside the shoe
Improves circulation and increases calf muscle efficiency
Find Your Size
Measure for the best fit:
A. Measure the circumference of your calf at the largest point. B. Use your shoe size to determine the length of your socks.
Sizing Chart: