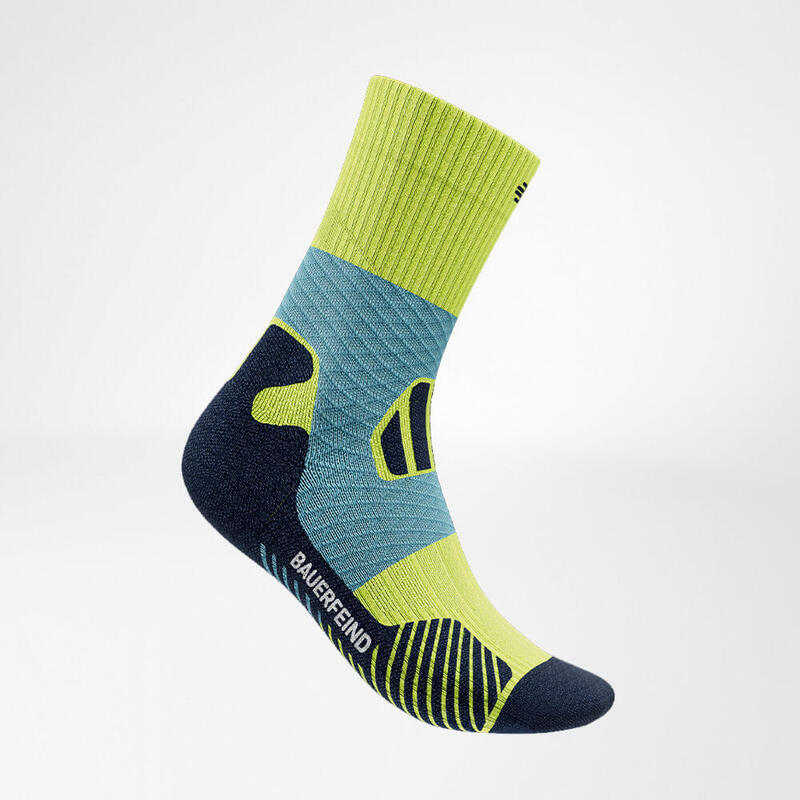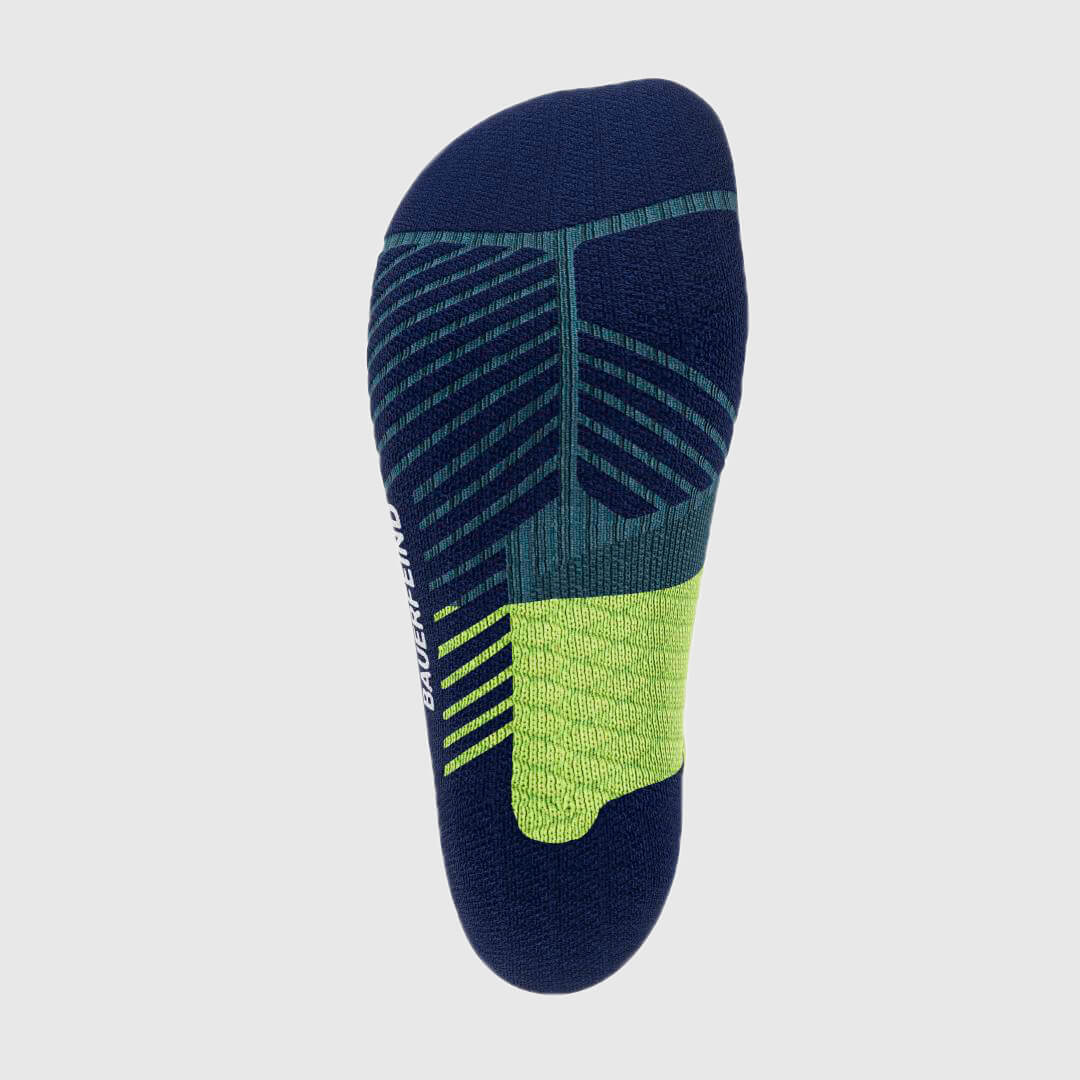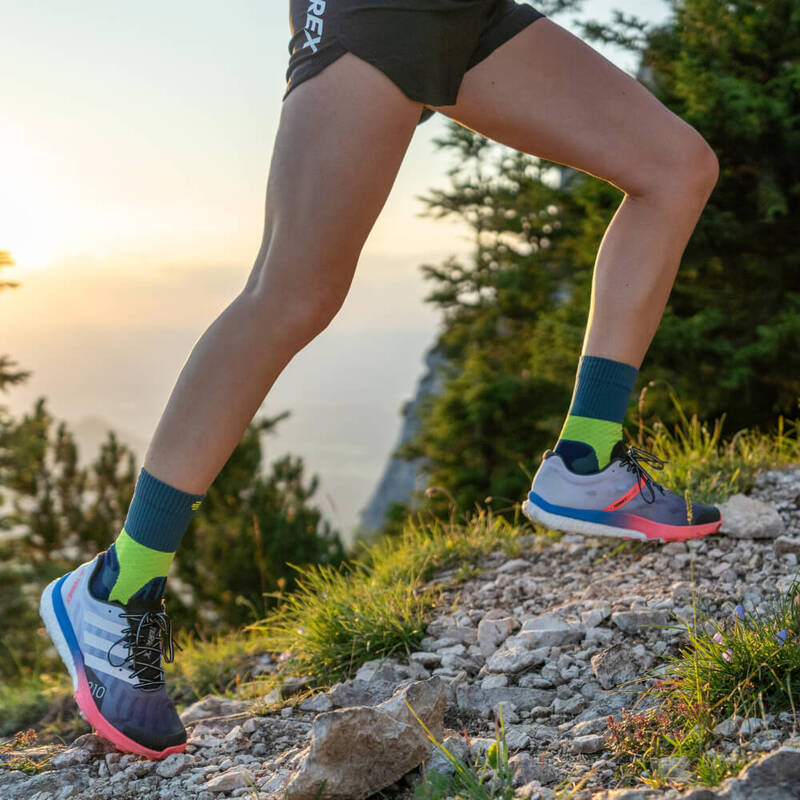 Trail Run Mid Cut Socks
---
Make the trail your challenge! With the Trail Run Mid Cut Socks you can fully concentrate on running. The particularly powerful Infinity Zone X-TREME offers you optimal protection against overstraining because it protects the ankle and arch. The special compression zone on the ankle provides extra stability and relieves pressure on the areas of your foot that are subject to a lot of stress during a run.
The correct size is based on the shoe size. With their sporty design, the Trail Run Mid Cut Socks are durable, breathable, and can be washed at 40 °C. They are manufactured in compliance with the highest quality standards.
Material composition: 90% Polyamide, 10% Elastane
For an increased feeling of stability in the ankle area
Air channels for a high level of breathability and non-slip properties inside the shoe
Pressure-reduced cushioning zones for the sole of the foot, heel, toes, and instep
Developed in cooperation with professional trail runners for running in varied terrain
Find Your Size
Measure for the best fit:
A. Use your shoe size to determine the length of your socks.
Sizing Chart